Monday
---
October 16 @ 10am EST
The Six S's of Success to
Get Published
Tori Sikkema, Tori Sikkema Photography
Attendees will gain valuable insights into each stage of the publishing process, from crafting a captivating visual story of their design project to submitting their work. If you're an interior designer, architect, builder or just starting your business, I'd like to help you incorporate my successful workflow into your existing process. For some, rethinking your procedure will be a paradigm shift in how you approach marketing your brand and design projects.
Monday
---
October 16 @ 12pm EST
Unveiling the Future:
The Power of 3D Renderings
for Project Profitability
and Client Satisfaction
Camia Brown, Camia Brown Interiors
Kelly O'Neil, Kelly O'Neil Design
Fernando Duque, Duke Renders
Moderator: LuAnn Nigara, A Well Designed Business
Discover how interior design renderings drive greater project profitability by streamlining decision-making, reducing costly changes, and fostering seamless communication among project stakeholders. Delve into real-life case studies, where renderings have enhanced budgeting accuracy and accelerated project timelines, resulting in substantial cost savings for clients and design firms alike.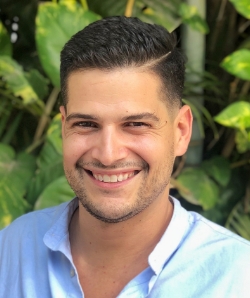 Monday
---
October 16 @ 2pm EST
Marketing for Designers:
Tips and Advice from the
Home Industry's Top Agencies
Franziska Neuman, FZK
Jennifer Smiga, Ultraviolet Agency
Molly Schoneveld, The Storied Group
Michelle Peranteau, Katie Brockman & Co
Tori Sikkema, Tori Sikkema Photography
Moderator: Ericka Saurit, Saurit Creative
Designers know that building a successful brand relies on three things: defining a strong message, an investment in consistent marketing across multiple channels, and a PR plan to activate it. Join an interactive panel discussion from top marketing professionals specialized in the home industry as they weigh in on 2024 industry trends and marketing best practices, where to invest your marketing dollars first, and how they're supporting clients with innovative campaigns. Gain actionable tips and advice while getting to know agency owners with a mission to support interior designers and home brands in growing their business.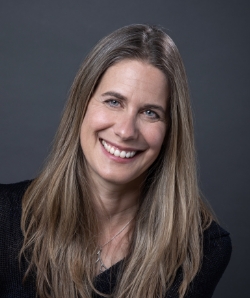 Monday
---
October 16 @ 4pm EST
AI and Metaverse Activations:
New Pathways to Profit for
Interior Designers, Retailers
and Manufacturers
Leslie Carothers, Savour Partnership
Artificial intelligence and metaverse activations are the next frontier in digital marketing revenue opportunities for interior designers and home related manufacturers and retailers. Learn how these two technologies can be used together - in ethical ways - to move your business powerfully forward and pave new pathways to profit and publicity in 2023 and beyond.