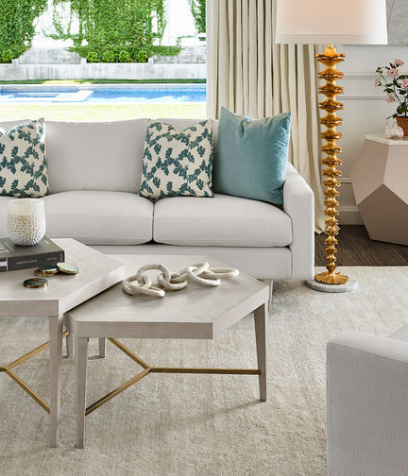 Inspired by the refreshing energy
created from savoring time at home, I
am thrilled to partner with Universal
Furniture to introduce a new
perspective on home interiors. Together,
we have designed a collection that is
aesthetically pleasing and promotes a
warm, positive and loving energy in the
home. My family life and global career
strongly influenced the design, resulting
in stylish and functional furnishings - I
hope you love it as much as I do.